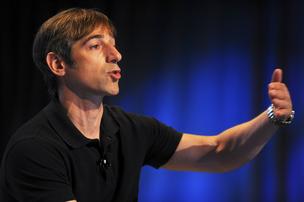 A new high-profile partnership is helping creating social games for social good.
Zynga.org, the philanthropic arm of gaming company Zynga, has partnered with NewSchools Venture Fund to create a new learning games accelerator program that aims to help companies build games and apps that contribute to education in the tech space.
Zynga is pouring in $1 million to fund the project in its first year. It will also be donating space in its San Francisco headquarters, as well as employee's time to collaborate with participating businesses in designing, testing and distributing the new games.
The first batch of education technology companies benefiting from the partnership include Kidaptive, Edmodo, LocoMotiveLabs and Motion Math — all of which have launched successful learning games for youth and teachers.
The accelerator will officially kick off this summer.